Commercial Property
In a challenging commercial property market, we understand all clients require a high quality, fast and cost-efficient legal service. We provide a professional and comprehensive service to our clients. Our depth of knowledge and ability to understand commercial needs has seen our client base expand to include international and national retailers, large multinationals, property developers, semi-state bodies, charitable organisations, banks and other financial organisations and receivers.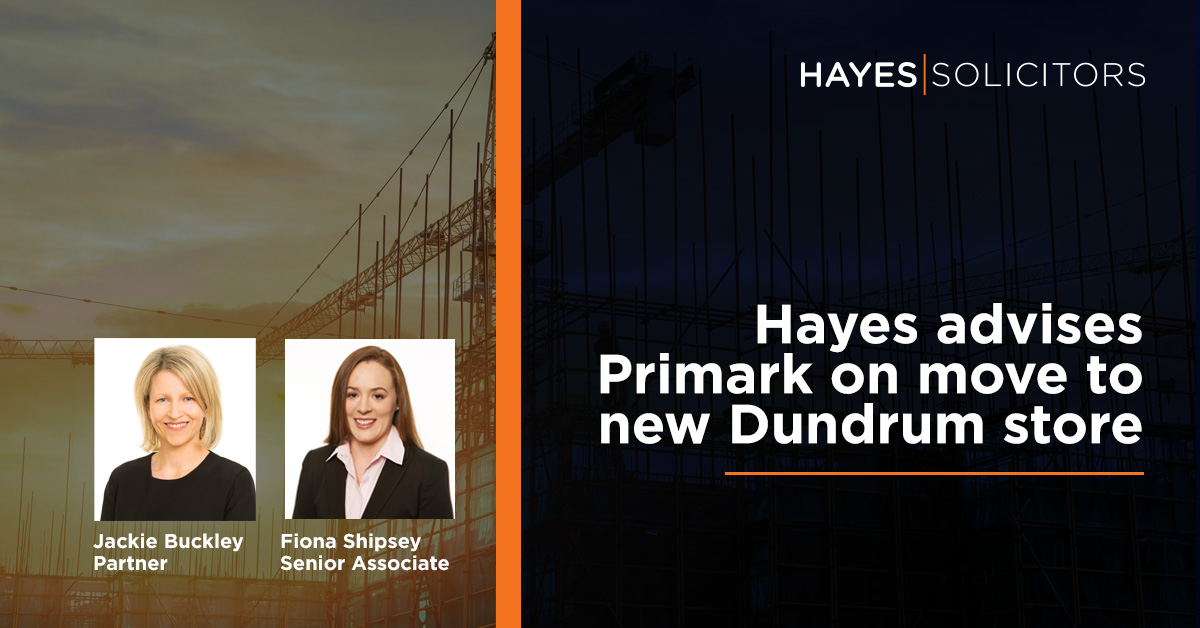 Residential Property
We recognise that for many people their home is their greatest asset. We also understand that buying and selling property can be stressful for those involved so that we work closely with our clients to bring transactions to a smooth and timely conclusion.
We act for first time buyers, clients who are upgrading their property and investors. We tailor our service to suit your needs. We understand that if you are purchasing your first property you will need us to take you through each stage of the transaction carefully. Alternatively, if you are a frequent investor you will require a quick and efficient service with the minimum amount of effort on your part. Our property department has grown considerably over recent years and this allows us to provide the high level of personal service which our clients have come to expect.
Services
Commercial Property
Our services cover:
Acquisition and sale of commercial, industrial and retail properties
Commercial leases
Sale and leaseback
Property issues in insolvency
Planning and environmental issues
Financing and refinancing
Shopping centre developments
Licenced premises
Sale and purchase of farms
Compulsory acquisition
Property issues in mergers and acquisitions
Residential development schemes
Receiver sales
Security and title reviews for lending institutions.
Residential Property
Our services include:
Buying and selling
Mortgages
Family arrangements and property transfers
Planning
Landlord and tenant
Advice on co-ownership and cohabitation.
What clients say: Property
Hayes Solicitors were very much client focused. We received our legal opinion and advice letters within the agreed time period. Access to the Partner was excellent, Jackie Buckley was only a phone call away if needed. We would recommend the services of Hayes Solicitors and in particular, Jackie Buckley, without hesitation.
Full grasp of the initial brief. Regular communication and updates on specific cases without prompting.
Hayes Solicitors was recommended to my company due to their excellent reputation in relation to property law matters. Among their strengths was the ability of the Partner to get to grips immediately with our underlying legal issue, in a very thorough manner.
"The lawyers are very responsive and are always willing to take a commercial view on matters while keeping us well informed of any legal implications of a particular course of action."
"Thorough, detailed and communicative."
"The benefit for me as a client – and one of the key differentiators – is the level of communication and responsiveness."
"What makes the individuals different from competitors is their commercial experience and application of that commercial experience together with their extensive legal knowledge and experience."
"The firm's commitment to completing transactions while minimising risk to the client is a key strength. Any issues are set out early and clearly explained. The firm's follow up and engagement with solicitors is second to none and updates on the status of a transaction are always readily available."
They have demonstrated their expertise and experience in all areas of real estate, and have always acted in the best interest of the client.
Sources praised our teams' "thoroughness, knowledge of the law and the court system, and accuracy and reliability."