October-21-2019 in Corporate Social Responsibility News
Well done to everyone who participated in Focus Ireland's Shine a Light Night 2019.
The Shine a Light campaign seeks to raise greater awareness of the ongoing homelessness crisis in Dublin and across the country.
Employees from companies across Ireland joined in solidarity with the nearly 10,000 people experiencing homelessness by sleeping-out for one night and raising funds for the vital work of Focus Ireland. The funds raised are crucial in supporting Focus Ireland to help families escape homelessness and move into a home of their own.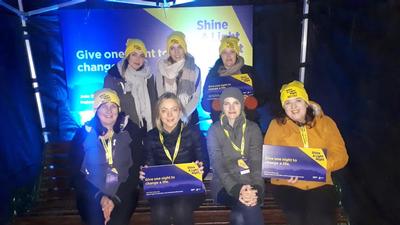 Back to Full News
---
Share this article:
---