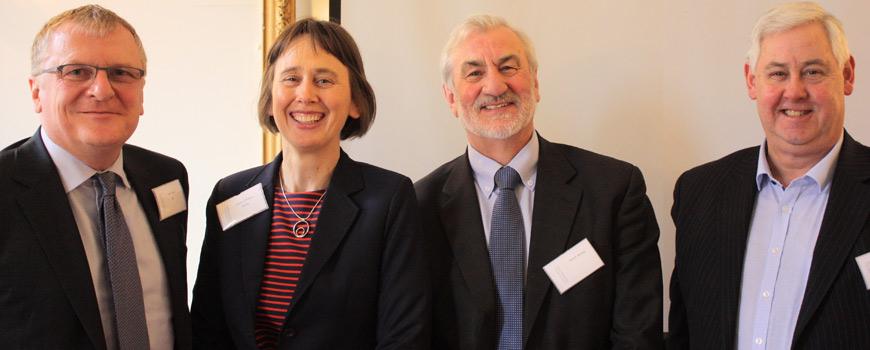 April-13-2018 in Employment Law, Mediation, Events
On Friday 13 April 2018 Hayes solicitors co-sponsored the Irish Commercial Mediation Association (ICMA) conference entitled "The Mediation Act 2017 - A game changer?", which took place in The Stephen's Green Hibernian Club.
Mr Justice David Barniville provided the opening address for the Conference. There were practical insights from the most experienced mediators, business influencers and lawyers operating in the dispute resolution space. Discussion around The Mediation Act 2017 was chaired by Dermot McEvoy, Chairman of ICMA.
Breda O'Malley, Head of Employment Law at Hayes solicitors moderated a Panel discussion on Workplace Mediation. Panellists included Kieran Mulvey, Peter Ward Senior Counsel and Niall Glynn, HR & Business Consultant.
Hayes solicitors has five accredited mediators who are available to discuss mediation and to be engaged for mediation processes, if required. For more information please contact Breda O'Malley.
Pictured Above L-R: Peter Ward SC, Breda O'Malley, Kieran Mulvey and Niall Glynn.
Back to Full News
---
Share this article:
---