April-05-2019 in Employment Law, Mediation, Events

On Friday 5 April 2019, Hayes solicitors co-sponsored the Irish Commercial Mediation Association (ICMA) Annual conference; "How to Get Past Impasse in Mediation", which took place in The Stephen's Green Hibernian Club. Breda O'Malley, Partner and Head of Employment, is a council member of ICMA and is an accredited Mediator.
Former High Court and Court of Appeal Judge and Practising Mediator, Mr. Paul Gilligan provided the opening address at the conference, and was followed by practical insights from some of the most experienced mediators, business influencers and lawyers operating in the dispute resolution space. Minister Josepha Madigan, Author of Appropriate Dispute Resolution (ADR) in Ireland, and Champion of the Mediation Act 2017 also addressed the audience.
Hayes has four accredited mediators who are available to discuss mediation and to be engaged for mediation processes, if required. Click here for more information.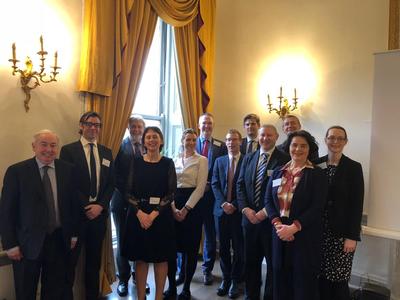 Back to Full News
---
Share this article:
---