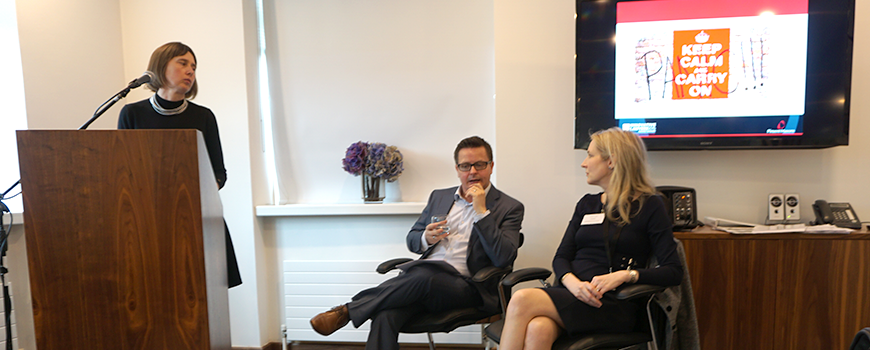 April-06-2017 in Events
Partners Breda O'Malley and Anne Lyne hosted an Employment Law breakfast briefing for clients of the firm on Thursday 6 April 2017. Breda discussed topics including changes to data protection law that affect HR teams and how to deal with intoxication issues that present in the workplace. She also presented on industrial relations legislation and the mandatory power of the Labour Court to determine staff terms and conditions.
Anne covered topical issues around retirement, whistle-blowing and social media in the workplace. Guest speaker Paul Gillen of Pinsent Masons shared the Northern Irish perspective on employment law with the audience.
Back to Full News
---
Share this article:
---