by Joe O'Malley May-05-2021 in Property, Commercial & Business, Corporate, Dispute Resolution & Litigation
Managing Partner, Joe O'Malley features in the 2021 edition of Business Plus Law Firms Who's Who guide.
Joe provided an update on the firm's activity and on how Hayes have adapted to remote working over the past year.
"Particularly resilient sectors during the pandemic include healthcare, food and beverages, restructuring, employment, media and entertainment, medium-sized transactional activity and dispute resolution". "We anticipate a growing demand in the areas of restructuring, insolvency and acquisitions".
Click here to view Business Plus Law Firms Who's Who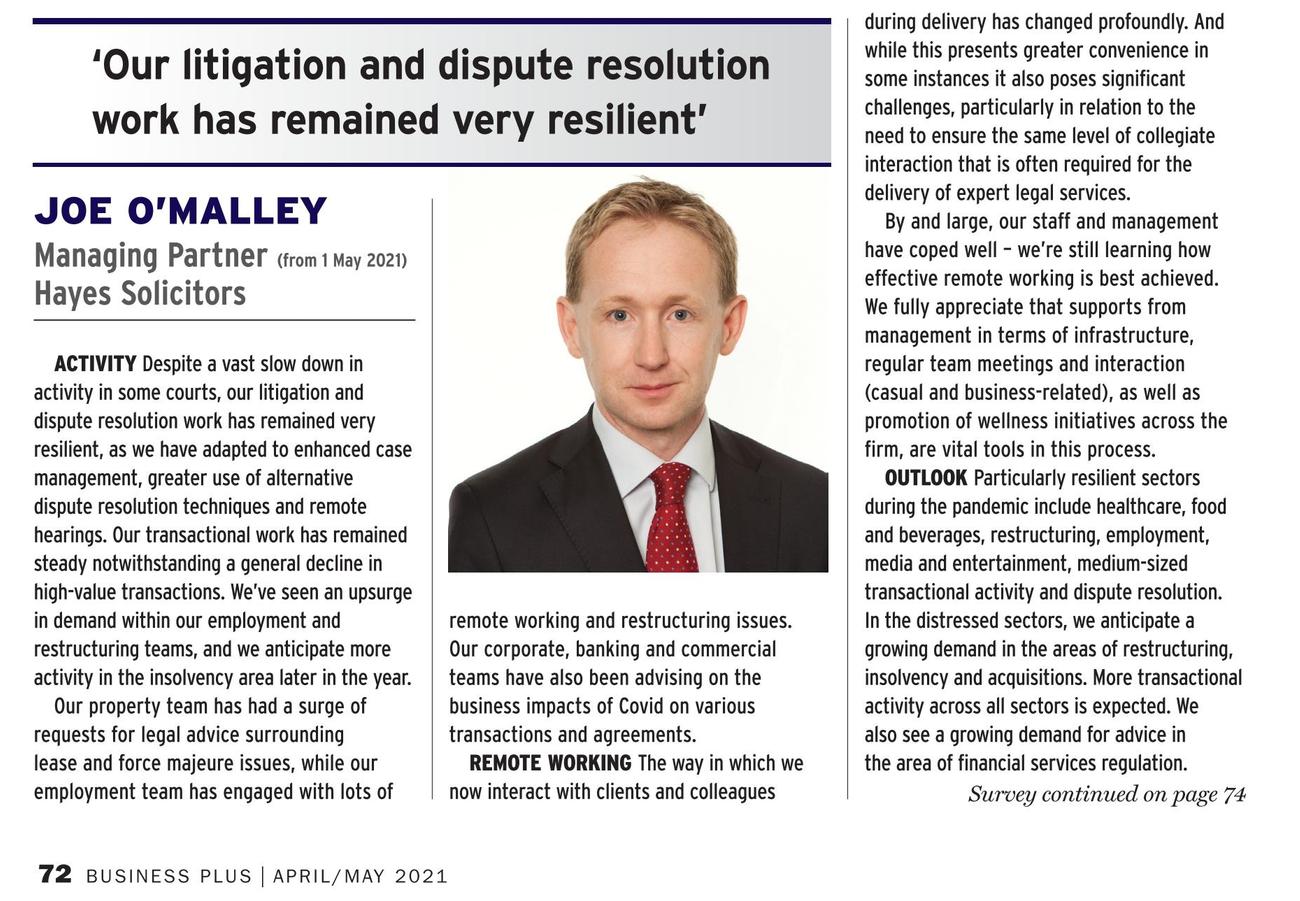 Back to Full News
---
Share this article:
---
About the Author

Joe O'Malley
Joe is Managing Partner and Head of the Commercial Litigation & Dispute Resolution team at Hayes solicitors. He handles a wide variety of commercial disputes involving high value claims, complex issues and voluminous data for financial institutions and corporate clients.