May-09-2018 in Healthcare Law, Litigation & Dispute Resolution, Property, Commercial & Business, Corporate, Insolvency & Restructuring
Hayes solicitors is pleased to announce the appointment of three partners and five associates to the firm.
Martha Wilson (Healthcare), Tomás Nyhan (Property) and Jeremy Erwin (Commercial and Business) have all been promoted as partners of the firm.
The following have been promoted to associate in the firm: Fiona Shipsey (Property), Cian Clinch (Commercial and Business), Sarah Byrne (Property), James Kelly (Property) and Conor Morgan (Healthcare).
Commenting on the new appointments, David Phelan, Managing Partner, said: "The new appointments reflect increased activity in the market and our dedication to attracting and promoting lawyers of the highest calibre to ensure first class service to clients."
Pictured from left: Cian Clinch, Sarah Byrne, James Kelly, Martha Wilson, David Phelan (Managing Partner), Conor Morgan, Fiona Shipsey, Tomás Nyhan and Jeremy Erwin.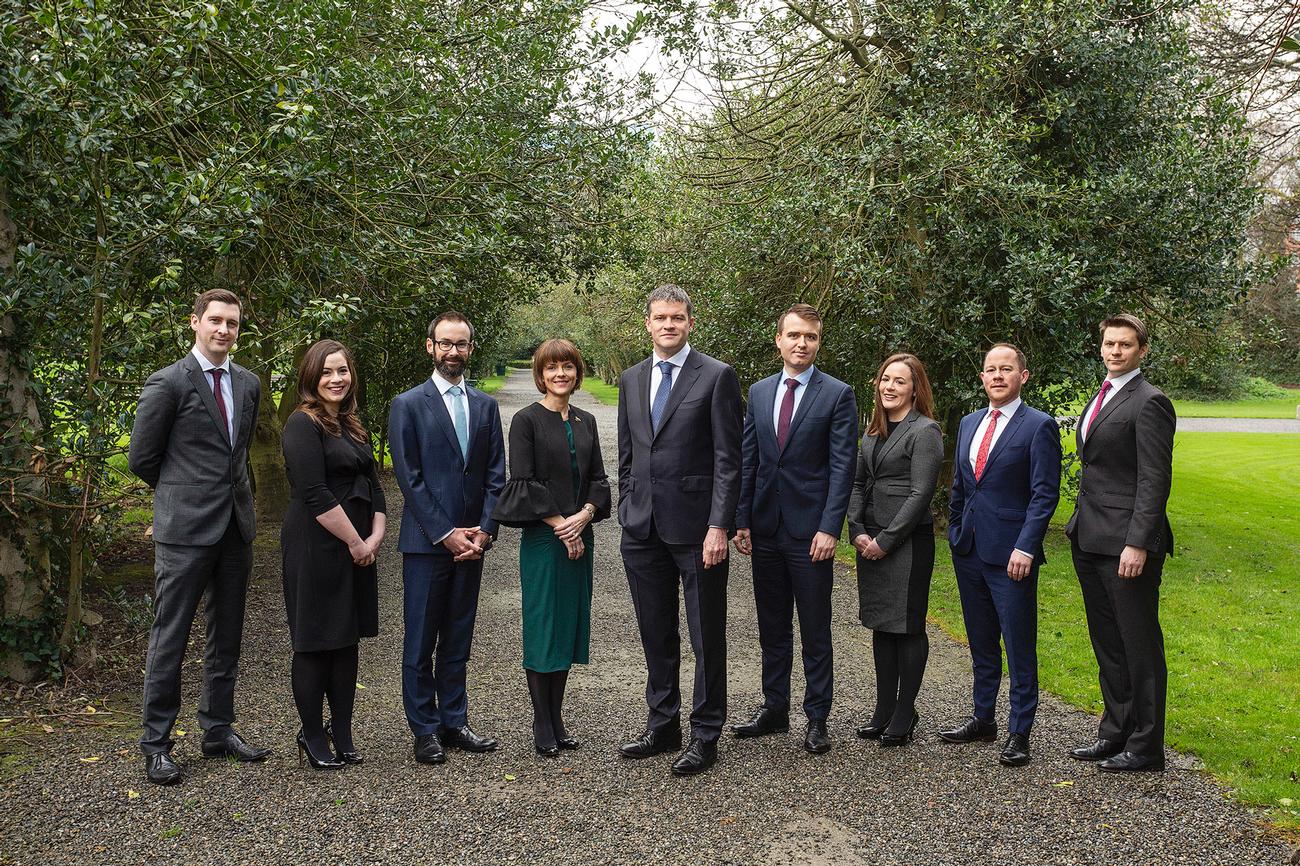 Back to Full News
---
Share this article:
---